The PAPRSB IHS laboratory is well equipped with facilities to conduct microbiology work. The laboratory is designed to be a biosafety level 2 (BSL-2) laboratory that can handle bacterial and fungal microorganisms. This laboratory can only be accessed with an authorized card. Only trained researchers are allowed to work in this laboratory with good laboratory practice.
The facility can safely store the microorganisms in -80 °C and -20°C freezers as well as culture any organisms in the biosafety cabinets. The laboratory has 3 incubators with adjustable temperatures settings for bacterial and fungal growth. All standard protocols are available as per the Clinical & Laboratory Standards Institute (CLSI) guidelines. Training is available upon request.
Microbiology research at PAPRSB IHS is supported by a central store which houses the common media to grow and maintain bacterial and fungal organisms and to run microbiology experiments. Research is also supported by the molecular cell biology and genetics laboratory, tissue culture facilities, and the UBD Herbal Research Group.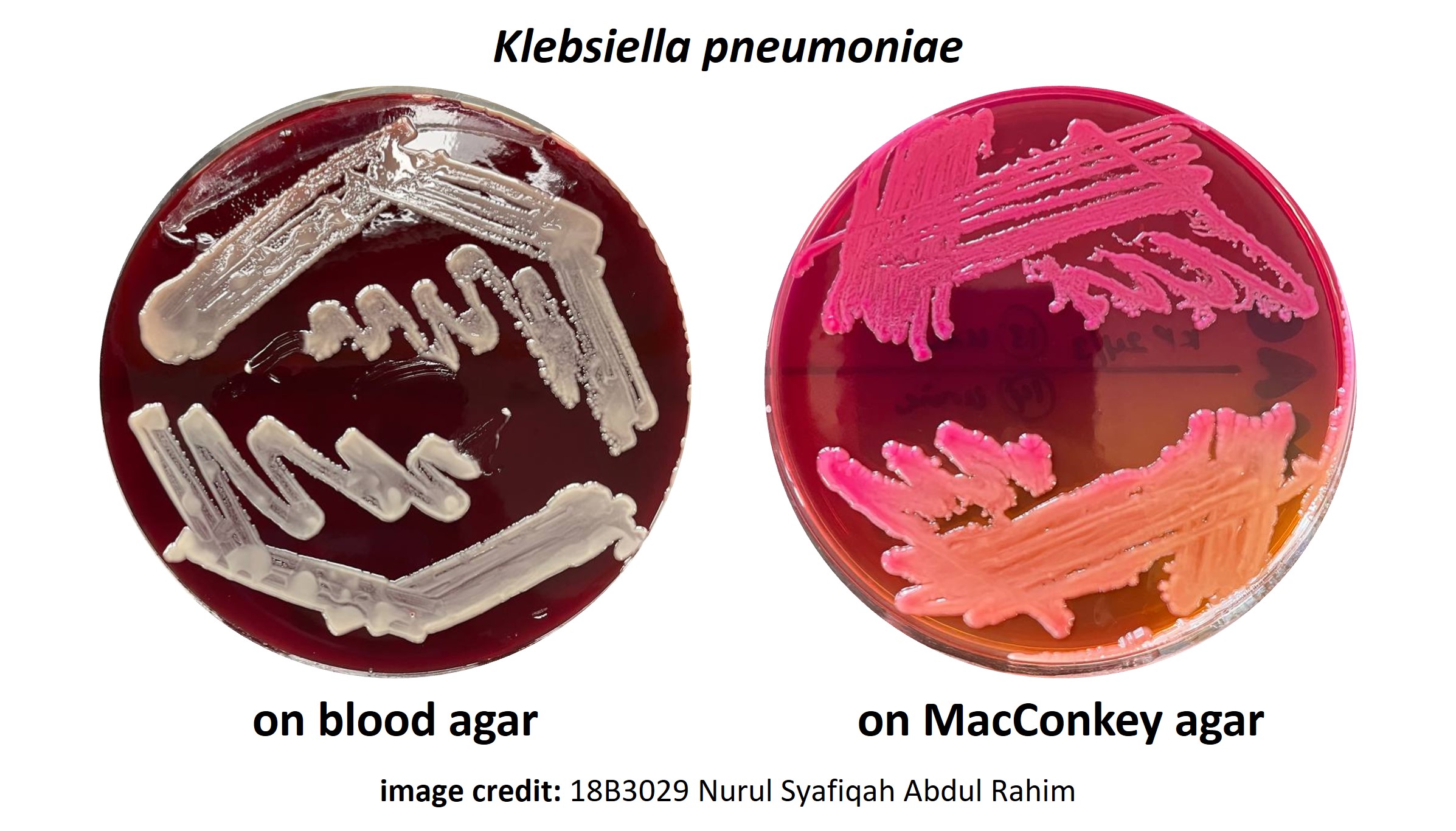 published 21/07/2022
last updated 16/08/2022
Facilities in Brief
To grow bacteria and fungi

common growth media (agar / liquid broth)
glassware and plasticware
incubators of different temperature settings
biosafety cabinets

To grow and identify bacterial strains

plasticware
incubators
staining area
microscopes

To maintain and store bacterial and fungal strains

common storage media and cyrotubes
fridge and freezers (-80°C and -20°C freezers)

Basic microbiology research

Antibacterial activities of extracts from different herbal plants
Antibiofilm activities of extracts from different herbal plants
Antibiotic resistance research of selected clinical strains

common antibiotic discs and powders
plasticware
standard protocol for Kirby-Baeur's disc diffusion, minimum inhibitory concentration (MIC) and minimum bactericidal concentration (MBC) methods as per Clinical & Laboratory Standards Institute (CLSI) guidelines
ELISA reader
Projects currently using the facilities:
Antibacterial activities of extracts from different herbal plants

Asplenium nidus (bird's nest fern)
Cosmos caudatus (cosmos / ulam raja)
Morinda citrifolia (Indian mulberry)

Investigation of the effects of herbal extracts on oral bacteria and dental implants
Molecular characterization of extended-spectrum, beta-lactamase-producing Acinetobacter baumannii and ESBL-producing Klebsiella pneumoniae isolated from clinical settings
Molecular characterization of methicillin-resistant Staphylococcus aureus (MRSA) and coagulase-negative Staphylococci (CONS) isolated from clinical settings