Institute Block Grant Projects
At our institute, we support a number of research projects from a wide range of health science disciplines, including biomedical sciences, health sciences education, nursing, pharmacy and public health, using our block grant.
Examples of Current Projects:
A mixed-method study of collaborative online examination among students in higher education in Brunei Darussalam
Development of nanoemulsion mouthwash for patients with advanced cancer
BK channel, a potential prognostic marker and therapeutic target for lung cancer
Effects of Cosmos caudatus extract, and in combination with resveratrol, in human colorectal cancer cell
Effectiveness of Oxford-AstraZeneca, Moderna, Pfizer-BioNTech and Sinopharm vaccines against SARS-CoV-2 infection in Brunei Darussalam: a test negative case control design study
Immunogenicity of COVID-19 vaccines and levels of SARS-CoV-2 neutralizing antibody in the Bruneian population: Phase 2 longitudinal study
In vitro and in vivo effect of local standardized Morus alba L. extracts ("daun penawar teratau" or "krakatau") as potential adjunct for kidney stones
Secondary analysis of self-reported COVID-19 vaccine adverse effects
Teaching ethics in nursing education: a cross-national qualitative study
best viewed on desktop
published 14/07/2022
last updated 05/09/2022
Head of Research Facilities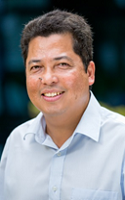 Animal Model (C. elegans Nematode)
Assoc Prof
Dr Mark IR Petalcorin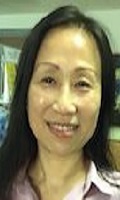 Cell Culture
Assoc Prof
Dr Lie Chen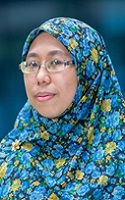 Microbiology
Sr Asst Prof
Dr Siti Hanna Muharram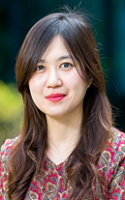 Molecular Cell Biology & Genetics
Asst Prof
Dr Shirley Lee
Other Facilities of Interest:
UBD Biomedical Genomics Core (BGC) Lab Facility
BGC Lab provides genomic resources, in particular Illumina next generation sequencing (NGS) and bioinformatics support, to research communities at Universiti Brunei Darussalam.
Projects by BGC Lab:
Pharmacogenomic study of the Brunei population
Transcriptomic study of Big K channel protein
Brunei breast cancer genome project
Genetic variants in diabetic chronic kidney disease
Key Contacts:
Assoc Prof Dr Hjh Mas Rina Wati Hj Abd Hamid
Sr Asst Prof Dr Lu Zen Huat
Prof Kenneth Kok Yuh Yen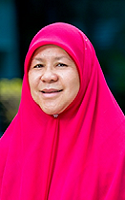 Precision Genomic Medicine Research Lead
Assoc Prof
Dr Hjh Mas Rina Wati Hj Abd Hamid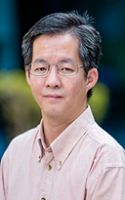 Head of BGC Lab Facility
Sr Asst Prof
Dr Lu Zen Huat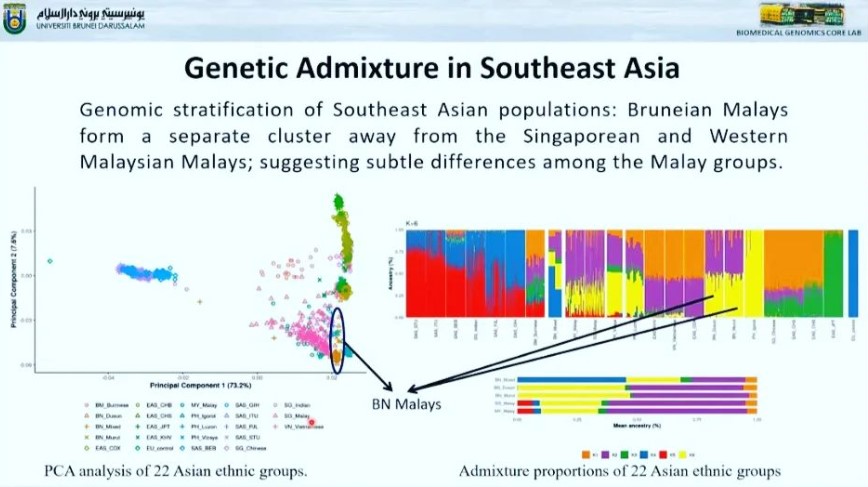 Throwback: BGC Lab presented project results back in December 2021 at the International Symposium on Bioinformatics (#insyb2021)
UBD Herbal Research Group
A number of PAPRSB IHS staff members are involved with UBD's herbal research.
Faculty affiliates:
Assoc Prof Dr Hjh Mas Rina Wati Hj Abd Hamid (committee member)
Assoc Prof Dr Long Chiau Ming (doctoral project supervisor)
Assoc Prof Dr Mark IR Petalcorin (grant holder)
Sr Asst Prof Pg Dr Nurolaini Pg Hj Muhd Kifli (group lead)
Sr Asst Prof Dr Jagjit Singh Dhaliwal (master project supervisor)
Sr Asst Prof Dr Siti Hanna Muharram (master project supervisor)
Sr Asst Prof Dr Suwarni Md Diah (undergraduate project supervisor)
Asst Prof Dr Noor Faizah Md Naim (committee secretary)
Asst Prof Dr Siti Rohaiza Ahmad (grant holder)
Dr Goh Poh Hui (graduate project supervisor)
Dr Hazim Ghani (undergraduate project supervisor)
Dr Lim Mei Ann (undergraduate project supervisor)
Herbal Group Research Lead
Sr Asst Prof
Pg Dr Nurolaini Pg Hj Muhd Kifli