Graduate Studies Research Day 2024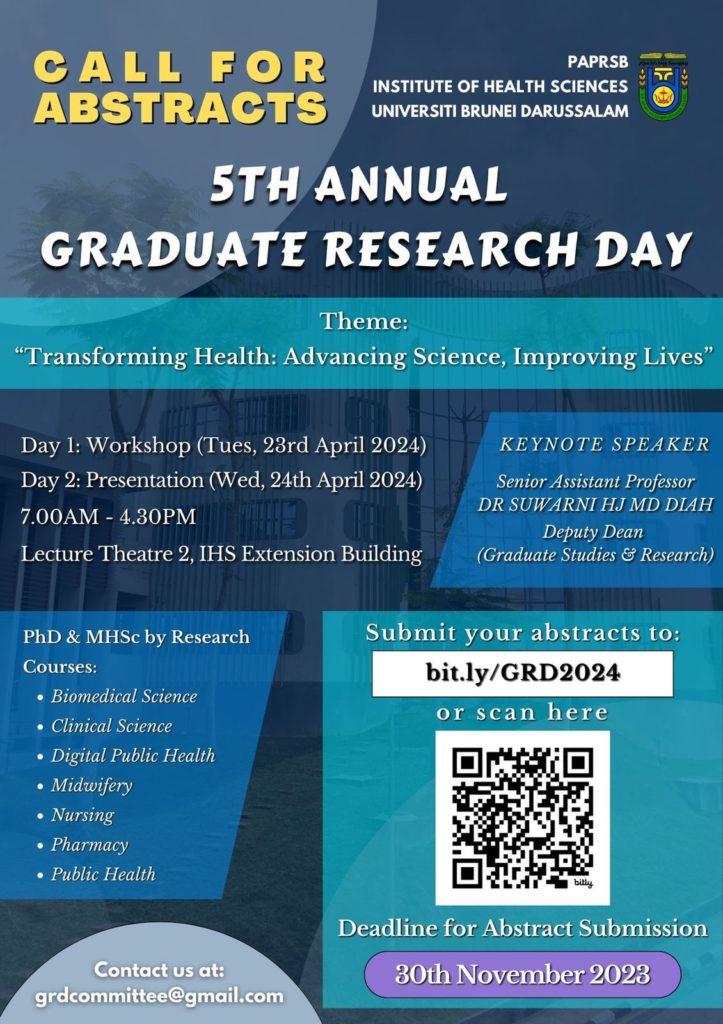 The 5th Annual Graduate Studies Research Day will be held on:
Dates: 23rd-24th April 2024
Time: 7 AM - 4 30 PM
Venue: PAPRSB IHS Extension Building, Lecture Theatre 2
Theme: Transforming Health: Advancing Science, Improving Lives
Beyond 33 Now Available Online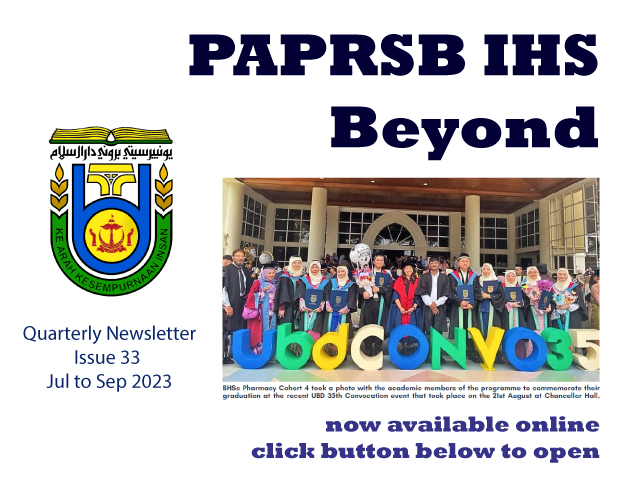 Awards for Top Students in Academic Year 2022-23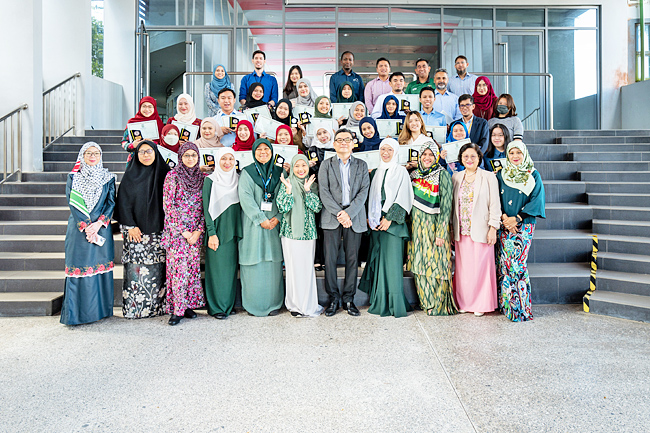 The students in a group photo. PHOTO: PAPRSB IHS
Top students honoured
On: 28 October 2023
In: Borneo Bulletin > National
The Pengiran Anak Puteri Rashidah Sa'adatul Bolkiah Institute of Health Sciences (PAPRSB IHS) at Universiti Brunei Darussalam (UBD) celebrated the achievements of 22 students during the Dean's List Award ceremony at its open concourse of the main lobby extension building on Wednesday.
Earning a place on the Dean's List is a recognition of academic distinction.
The criteria for the honour include outstanding performance in each semester within the faculty, and completion of at least 16 modular credits in the respective semester.
The candidates also need to be positioned within the next top nine per cent of GPA scorers following the VC's List, while achieving a minimum cGPA equivalent to a First Class Honours Degree in the respective faculty semester, supported and recommended by their faculty, and underscoring the prestige of the accolade.
The Dean urged students to recognise their achievements as symbols of growth, capacity, and potential and to leverage the recognition in their future pursuits, to inspire their peers, contribute to the community, and make a lasting positive impact on the world.