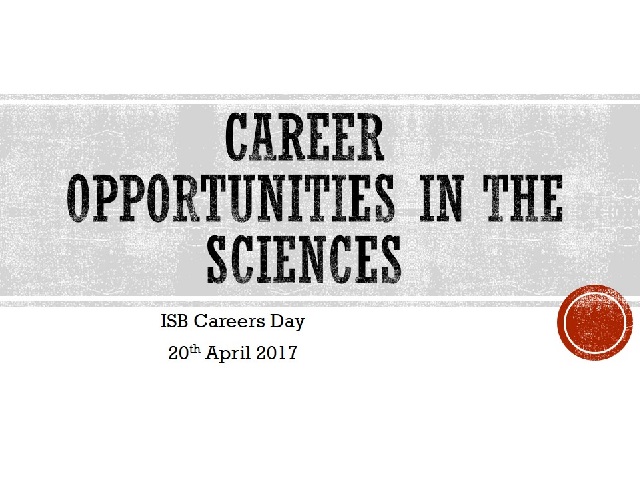 PAPRSB Institute of Health Sciences lecturers, Cikgu Asmah Husaini and Dr Faizah Naim, visited International School of Brunei (ISB) as part of ISB Careers Day on Thursday, 20th April 2017. Cikgu Asmah and Dr Faizah gave a talk on 'Careers Opportunities in Sciences' to ISB students from the upper to pre-university years.
The aim of ISB Careers Day was to connect students with professionals in an informal atmosphere and to enable the students to gain insight in prospective career areas.  
During their presentation, Cikgu Asmah and Dr Faizah outlined the nature of the scientific career, the qualities and qualification required to enter this career, and the opportunities for employment and career advancement within Brunei and beyond. There was also an opportunity for students to ask questions in a discussion forum.