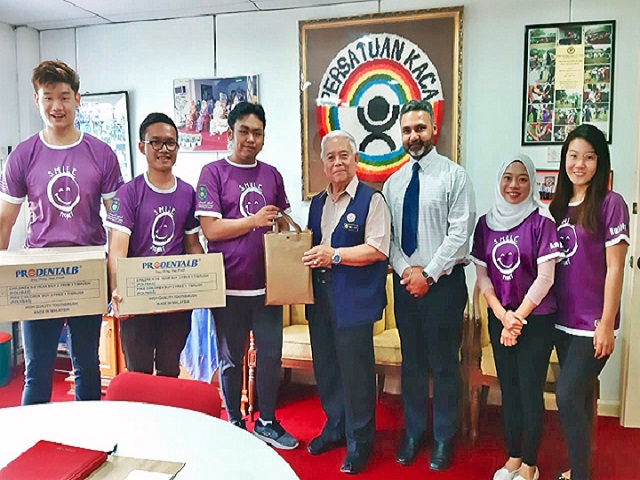 Managing Director of KACA Association Haji Awang Abdul Alim bin Haji Awang Othman receives the donation from the five third-year dental students of Universiti Brunei Darussalam. PHOTO: UBD
KACA receives donation
On: 12 September 2019
In: Borneo Bulletin > National
​Five third-year dental students from Universiti Brunei Darussalam (UBD) concluded a community initiative entitled: The SMILE (Supporting Mouth Health In Learning Environment) Project on Tuesday by presenting a donation to Centre for Children with Special Needs (KACA).
The donation of toothbrushes and money were raised through fundraising projects – a 15-day donation drive and two garage sales at Bandarku Ceria.
Managing Director of KACA Association Haji Awang Abdul Alim bin Haji Awang Othman received the donation.
KACA is a non-governmental organisation which aims to improve the welfare of children with special needs in Brunei Darussalam.
The SMILE Project is a community outreach programme organised by third-year dental students that aims to raise oral health and hygiene awareness among young children as well as the general public. To fulfil their objectives, the group also conducted awareness campaigns at kindergarten and primary schools.