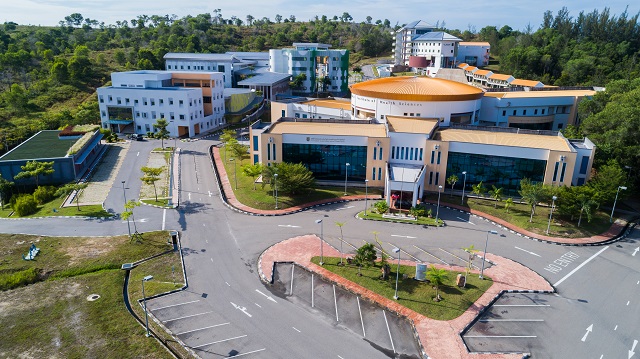 By: James Kon
On: 26 July 2019
In: Borneo Bulletin > National
THE theme for the 13th International Summer Medical School (ISMS) this year will focus on non-communicable diseases where the students will learn about topics pertaining to cancer and hypertension.
Faculty lecturer Dr Siti Nornadhirah binti Amdani, in her welcoming speech at the summer school opening ceremony yesterday, said the students will be exposed to an array of academic activities to meet their learning objectives.
"This will allow them to fully immerse themselves and experience life as a medical student in Universiti Brunei Darussalam (UBD) and [take part in] different social and cultural exchange activities," she said.
"We have been working closely [with Kagawa University] through a series of memorandums of understanding and have established successful collaborative partnerships in areas of medicine, health, academics activities and student exchanges. Recently, we have developed successful partnerships in research activities under the Bilateral Joint Research Project."
Japanese Ambassador to Brunei Darussalam Motohiko Kato presented souvenirs to the Japanese students and academic guests, while Dean of Pengiran Anak Puteri Rashidah Sa'adatul Bolkiah Institute of Health Sciences (PAPRSB IHS) Dr Hajah Rafidah binti Haji Gharif presented certificates of appreciation to the programme's sponsors.
Professor of Paediatrics at Kagawa University's FMKU Takashi Kusaka and other officials were present.
As part of the 13th ISMS programme, the participants from Japan will experience snippets of academic life at UBD's PAPRSB IHS via lectures, problem-based learning tutorials, and clinical visits to Ministry of Health (MoH) establishments.
The students will also practise their use of English and get the opportunity to forge friendships with UBD students as well as members of the Brunei-Japan Friendship Association (BJFA).The ISMS programme will also include cultural enrichment elements, with the students to experience homestays with foster families, partake in outdoor activities at Tasek Lama Recreational Park and in the Temburong District, as well as visit the Arts and Handicraft Training Centre, Taman Mahkota Jubli Emas, Kampong Ayer, Kuala Belait, Brunei Darussalam Maritime Museum and Royal Regalia Museum.
UBD and Kagawa University had always had a close working relationship, stretching back to the 1st ISMS in July 2006, with the 13th ISMS representing a continuous and fruitful partnership between universities in Brunei and Japan.