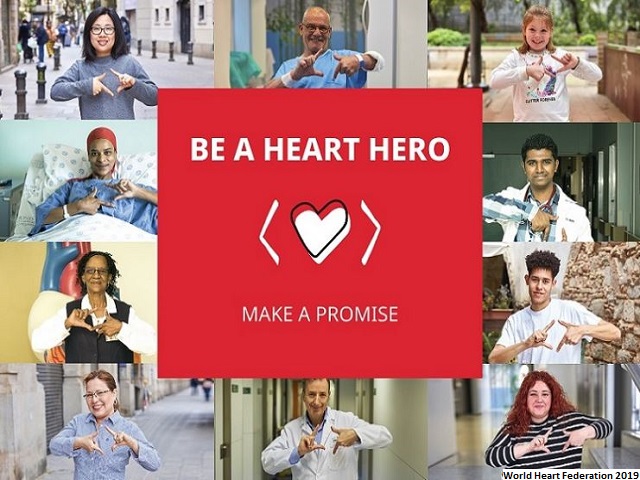 By: Ministry of Health, Brunei
A symposium was held at Universiti Brunei Darussalam (UBD) on 23 January 2019, highlighting the importance of cardiovascular health among the youth and gym owners, emphasising the need for them to take proper preventative steps and lifestyle choices to prevent heart problems, as well as the dangers of steroid misuse.
The symposium – jointly organised by the Ministry of Health (MoH) through the Health Promotion Centre, Gleneagles JPMC and the Pengiran Anak Puteri Rashidah Sa'adatul Bolkiah Institute of Health Sciences, UBD – was held in conjunction with World Heart Day 2019, and themed 'My Heart, Your Heart.'
The 'My Heart, Your Heart' campaign calls on the public to pledge to become more active, refrain from smoking, and adopt a healthy and balanced diet, for health professionals to save more lives, and for policymakers to implement action plans on non-communicable diseases (NCDs) or strategies that can bring about positive health impacts.
Click on the link below to dowload the powerpoint slides presented by the speakers of the symposium.