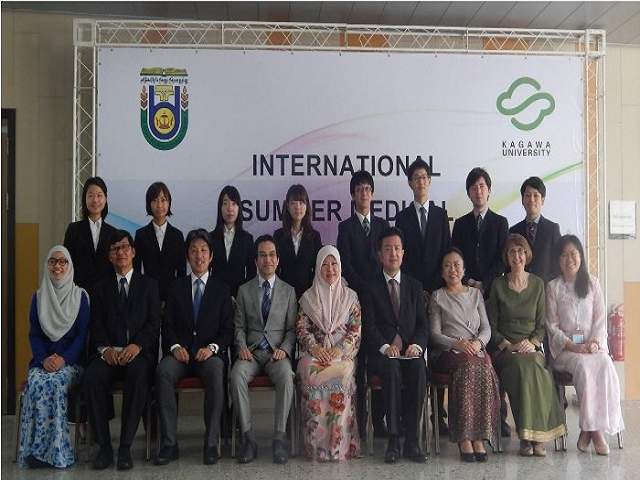 Japanese exchange students join UBD's ISMS programme
By: Syazwani Hj Rosli
On: 25 July 2017
In: Borneo Bulletin > National
EIGHT students from Kagawa University's Faculty of Medicine have embarked on a month-long International Summer Medical School (ISMS) programme at Universiti Brunei Darussalam (UBD), which will run until August 26.
The opening ceremony of the 11th ISMS programme was held yesterday, at the Lecture Theatre II of UBD's Pengiran Anak Puteri Rashidah Sa'adatul Bolkiah Institute of Health Sciences (PAPRSB IHS).
The programme coordinators, Dr Noor Faizah binti Mohd Nain and Dr Li Ling Chaw, said in their remarks that the course was a valuable experience for the Japanese students as future medical practitioners, while also preparing them for further studies abroad.
Also speaking at the launch was the guest of honour, Dr Toshio Kaneko, the Charge d'Affaires at the Embassy of Japan in Brunei Darussalam, who hoped that the eight ISMS participants would develop international communication skills and a global mindset, in addition to furthering their practical skills in medicine.
"I understand that during the programme, participants from Kagawa University will have an opportunity to learn from the difference in approaching diseases, as the Bruneian medical curriculum is based on problem-based learning (PBL), while the Japanese medical students learn theories before looking at diseases," he said.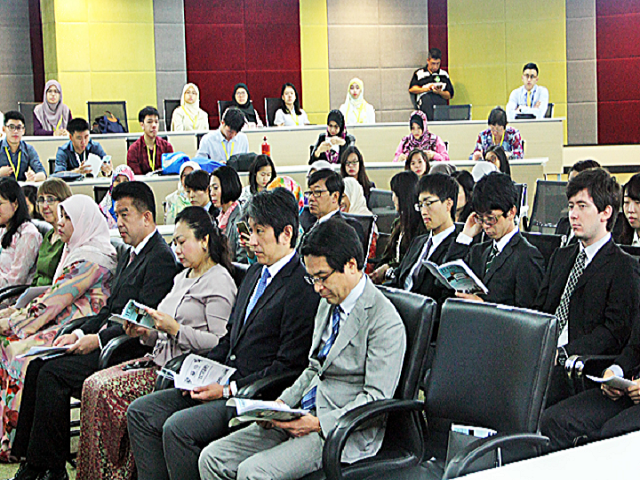 A section of Japanese students at the event. – SYAZWANI HJ ROSLI
"Understanding that there are various approaches which are equally effective in bringing results can facilitate better cooperation, because it helps to increase our flexibility in finding solutions and accepting others with different thoughts and backgrounds," he added.
For the next four weeks, the Japanese students will experience life at UBD's PAPRSB IHS through academic activities which include lectures, PBL sessions, clinical and communication skills; gaining clinical knowledge and hands-on experience from clinical visits, placements and clinical skills sessions; enhancing their English language proficiency and presentation skills; forging friendships with Bruneian students at UBD through the 'buddy system', and also with Chapter members of the Brunei-Japan Friendship Association at UBD (BJFA-UBD), via the sharing of cultures and traditions; experiencing Brunei's nature through social outdoor activities and recreational visits to famous landmarks; and experiencing Bruneian culture by participating in homestay with foster families, while learning traditional games, musical activities and trying out local cuisine.
The ISMS programme is an ongoing effort by UBD to promote student exchanges in its role as an international university. This signifies an ongoing concerted partnership between the two institutions, with academic and exchange activities as part of the university's mission to develop society through the cultivation of intellect and culture.