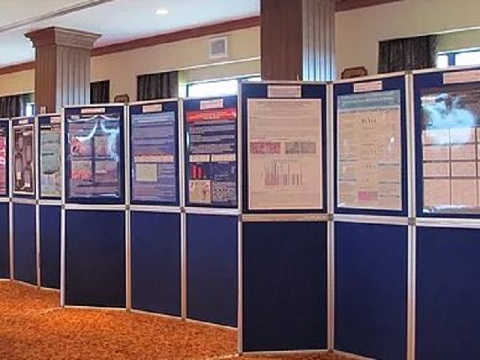 The 3rd National Scientific Symposium will be held from Friday 19th - Sunday 21st January 2018.

The call for abstracts and registration is now open.  
For more information, please visit the 3rd National Symposium Symposium website using the button below:
Professor Sir David Lane
Professor Lane is currently the Chief Scientist of A*STAR, where his main role is to advise and engage in scientific development across the Biomedical Research Council (BMRC) and the Scientific Engineering Research Council (SERC) at the strategic level. He is the Director of the p53 Laboratory, which primarily focuses on research on protein interactions and how to develop drugs to inhibit such interactions using p53 as a model system.
Professor Wasun Chantratita
Professor Chantratita is the Chief of Virology and Molecular Microbiology at the Department of Pathology, Ramathibodi Hospital, Mahidol University. His research is focused on (a) molecular diagnosis of viruses, (b) bioinformatics in the field of artificial intelligence and data mining, (c) sequencing based genotyping, (d) viral genotyping and pharmacogenetics in patients taking antiviral drugs, (e) analysis of microsatellite DNA technology, and (f) DNA in forensic and paternity testing.
The 3rd National Scientific Symposium offers a total of 9 workshops and 9 symposia covering the themes of cancer, lifestyle diseases and infectious diseases. All presentations will be geared to the current trends and practices, as well as the future outlook of modern laboratory medicine in the era of precision medicine.
The symposium will be an excellent platform for experts to share their views in both areas of laboratory and clinical medicine. The learning experience of the attendees via the workshops will be enriched by interactive approaches.
The prime objective of this year symposium is to empower the young generation of medical scientists and other related professions with pride and satisfaction in their contribution to patient care through top-notch quality and dedicated professional services linking evidence-based medicine with laboratory practices.
Workshops on Friday 19th January: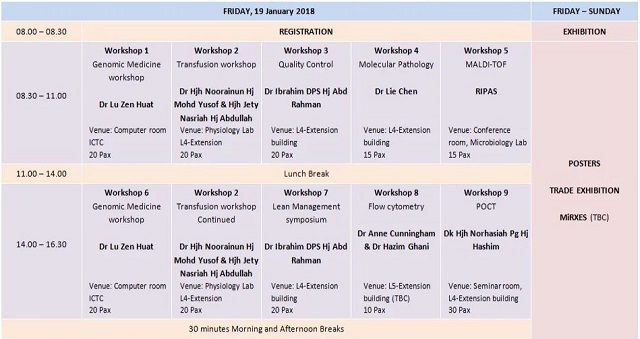 Programme on Saturday evening and Sunday morning: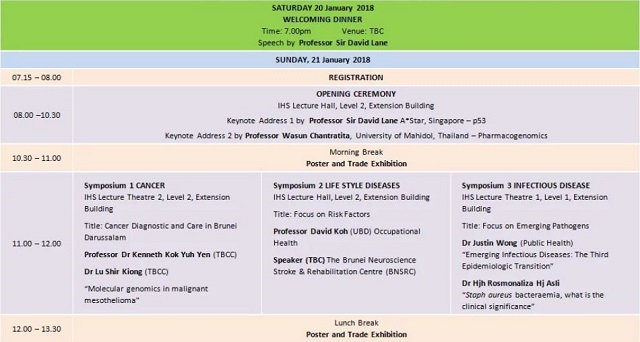 Programme on Sunday afternoon: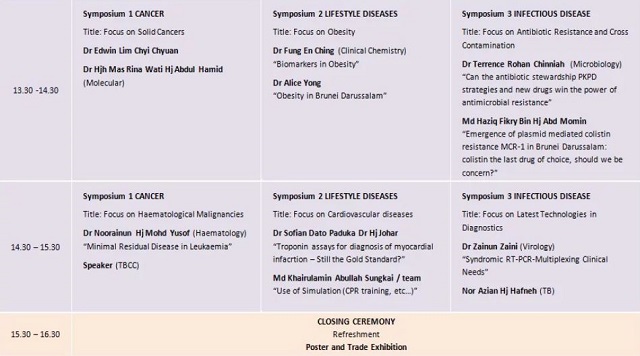 Brunei Darussalam Association of Medical Laboratory Scientists (BAMLS) was first launched on Sunday, 21 June 1998. The launching was followed by BAMLS 1st General Meeting in which the first Executive Committee were elected. Today, 286 members (including fellow and associate memberships) have registered with BAMLS.
For more information about BALMS and its objectives, please visit using the button to the right: