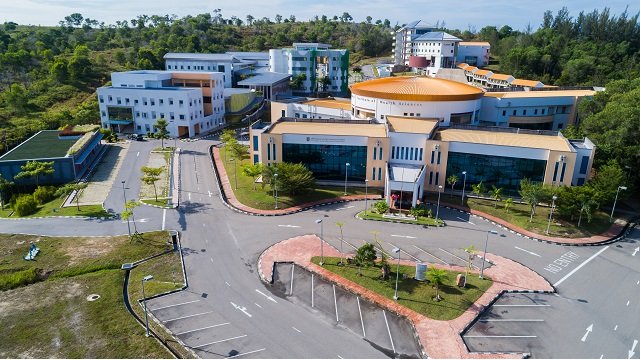 Daily vaccination rate to hit 10,000 with new centre at UBD
By: Azlan Othman
On: 21 August 2021
In: Borneo Bulletin > National > Headline
Some 10,000 will be able to get vaccinated daily following the opening of the new vaccination centre at Pengiran Anak Puteri Rashidah Sa'adatul Bolkiah Institute of Health Sciences (PAPRSB IHS), Universiti Brunei Darussalam (UBD) today, which caters to 1,000 people.
Minister of Health Dato Seri Setia Dr Haji Mohd Isham bin Haji Jaafar said this during the daily press conference yesterday.
The new vaccination centre at UBD will enhance the capacity of vaccination, operating from Monday to Thursday and Saturday from 8am-3.30pm.
Only individuals who have booked through the BruHealth app (which has been open since midnight on Thursday) will be accepted.
The vaccination centre at Hassanal Bolkiah National Stadium in Berakas inoculates 7,000 people, while the Jubli Emas Kg Bunut Health Clinic will also be able to accommodate 1,000, while the Maternal and Child Health clinic is able to accommodate 500 vaccinations for pregnant mothers. The JPMC and Panaga Health Centre also offer vaccination for certain groups of people.
The minister also advised the public against using the COVID-19 DIY rapid test kit available in the market, saying, "There are dozens of these types of test kits on the market. Not all are effective and they have to get approval from the Ministry of Health (MoH). The MoH is striving to acquire this test kit for the public. The public needs to be patient.
"Some test kits that use blood samples have gone viral on social media. They are not antigen test, only anti body test. We fear that it will give misleading results.
"All test kits available in Brunei Darussalam must get approval from the MoH. Don't be too excited as it will give a false assurance, and this worsens if that individual is wandering around at a shopping complex, etc."