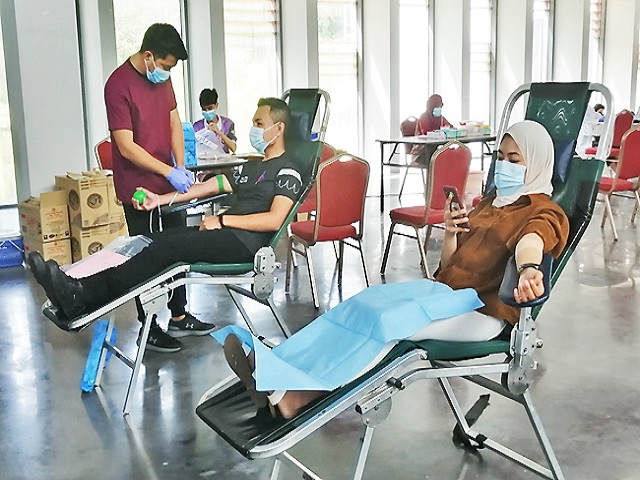 Blood donors at the campaign. PHOTO: SYAZWANI HJ ROSLI
UBD community bleeds for a good cause
By: Syazwani Hj Rosli
On: 13 August 2020
In: Borneo Bulletin > National
Forty-one pints of blood were collected during a blood donation drive organised by Pengiran Anak Puteri Rashidah Sa'adatul Bolkiah (PAPRSB) Institute of Health Sciences (IHS) of Universiti Brunei Darussalam (UBD) in collaboration with the Blood Donation Centre of the Raja Isteri Pengiran Anak Saleha (RIPAS) Hospital yesterday.
The campaign at the Concourse Area of the extension building of PAPRSB IHS, UBD received a high turnout from UBD students, staff and lecturers.
Medical officers screened the donors.
The drive was aimed at encouraging a culture of blood donation among the students and bolstering the country's blood supply.