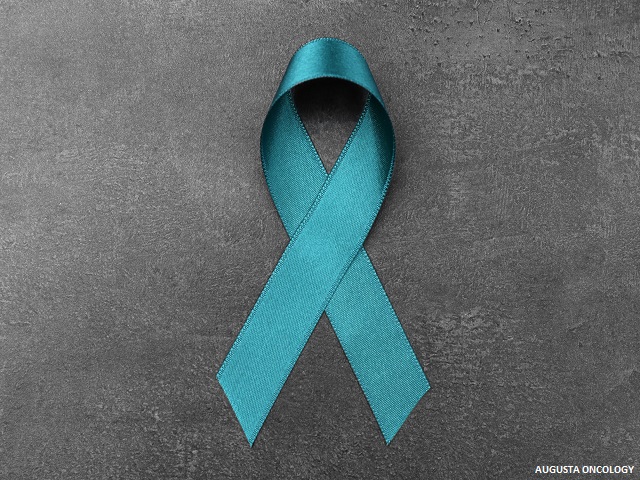 Many women avoid pap test: MoH
By: Amanda Yap
On: 26 September 2016
In: The BT Archive > The Brunei Times > National
BANDAR SERI BEGAWAN
FEWER than 30 per cent of women in Brunei undergo regular pap smear exams, the screening procedure to detect cervical cancer, a medical professional said.
Specialist Oncologist Dr Hj Mohd Syafiq Abdullah said that to make a difference in reducing the number of cervical cancer incidents, coverage of at least 60 per cent would be required.
The oncologist said that cervical cancer is one of the most common cancers among women in Brunei, and that the number of cervical cancer cases in Brunei continues to rise, with most cases being detected at Stage 2 and above.
According to available Ministry of Health (MoH) statistics, 11 deaths were caused by cervical cancer in 2013.
Cervical cancers, which are primarily caused by Human Papilloma Virus (HPV) infections, can be prevented through "a two-pronged approach" of pap smear screenings and HPV vaccinations, Dr Hj Mohd Syafiq said.
The most common age group for cervical cancer in Brunei is 45 to 49 years old, with the second most common being those aged from 65 to 69 years old, he said.
"What we are trying to do is to catch cancers before they reach these peak age groups — we want to encourage younger females to undergo regular pap smears, to detect cervical cancer at an earlier stage.
"When you do a pap smear, you'll know about any pre-cancer lesions which can be treated effectively — a pap smear is a very effective test and way to prevent the cancer," Dr Hj Mohd Syafiq said. Females have been encouraged to undergo regular pap smear exams — about once every three years — as soon as they become sexually active, he said.
According to him, the main reasons preventing people from going for pap smear exams are fear and shame.
"There's still a lot of taboo when it comes to things like premarital sex and underage sex, but these things do happen.
"We can always emphasise continuous education but there comes to a point where you can educate as much as you want, but if people choose not to come, we are still not achieving the objective," he pointed out.
Dr Hj Mohd Syafiq urged females to seek doctors whom they can see and talk to regularly about their health concerns, and not just only when they are sick.
"When there's a good relationship and good rapport between yourself and a trusted doctor, there is no need to be embarrassed (about discussing your health)," he said.
In this regard, Dr Hj Mohd Syafiq also placed emphasis on the role of the community in combating health issues and eliminating stigma.
"We want leaders at the grassroot level — our ketua kampungs — to urge and support females to go for check ups, we all need to realise that community plays a very important role," he said, adding that this was in line with the health ministry's slogan that "health is everyone's business".
Dr Hj Mohd Syafiq was speaking yesterday during a cervical cancer awareness event held at the Perpindahan Lambak Kanan Primary School.
During the event, MoH Senior Medical Officer Dr Siti Rosemawati Hj Mohd Yussof also gave a talk on the significance of HPV vaccinations in preventing cervical cancer early. HPV vaccinations are currently administered to female secondary school students nationwide by MoH through its HPV Vaccination Programme.
Yesterday's event had been organised by a group of third-year medical students from Universiti Brunei Darussalam (UBD), who had been supervised by lecturers Dr Hjh Hasmet Parveen Hj Ghouse and Dr Shirley Lee Huan Fang.
Also in attendance was Lambak Kanan Village Head Hj Awg Basri Bakar.