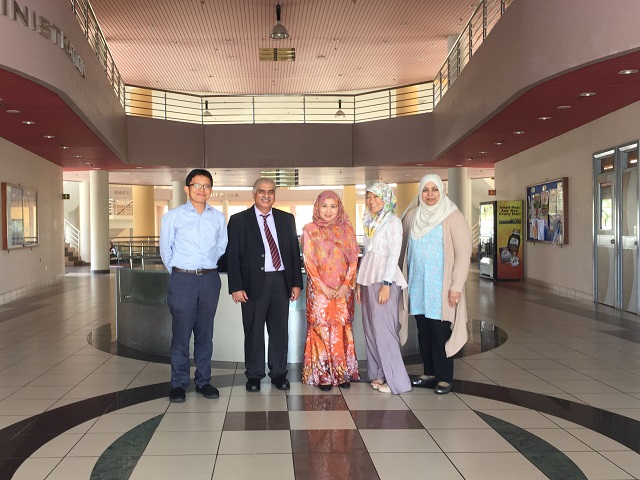 IHS hosts MRCGP International Exams in UBD, with International Development Advisor.
2016 marks the 11th year of Brunei being the first country in South-East Asia to be granted the Host Examining Body status for the award of the Membership of the Royal College of General Practitioners (MRCGP) from the Royal College of General Practitioners (RCGP), UK.
MRCGP is a postgraduate medical qualification in the UK and the award of the MRCGP is a leading worldwide standard of assessment for primary care physician which has been developed to ensure high level of competency in clinical care of patients, indicated by scientific knowledge, clinical skills, attitudes, values and leadership qualities.
In Brunei, our PAPRSB IHS, in collaboration with Ministry of Health (MoH), organizes the MRCGP International Examinations. The MRCGP exam has two parts – the Applied Knowledge Test (AKT) and the Clinical Skills Assessment (CSA), also known as Objective Structured Clinical Examinations (OSCE).
18 and 16 professional candidates took the written assessments at PAPRSB IHS on 4 & 6 November 2016, respectively.
Candidates consists of 4 Bruneians, 9 expatriates working in Brunei, and the remaining from Australia, Malaysia, Myanmar.