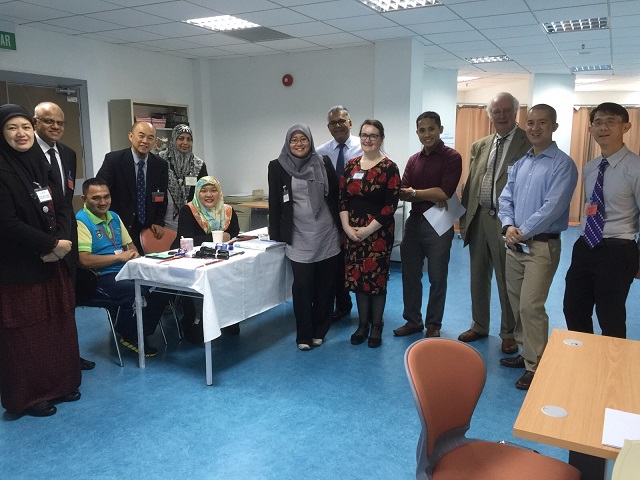 The PACES Local Examination Coordinating Committee with RCP UK Examiners.
PAPRSB Institute of Health Sciences, in collaboration with Ministry of Health, hosts the Membership of the Royal Colleges of Physicians of the United Kingdom (MRCP UK) examination, specifically the MRCP(UK) Part 2 Clinical Examination (Practical Assessment of Clinical Examination Skills - PACES).
PACES tests the clinical knowledge and skills of doctors aiming to enter higher specialist training in the field of internal medicine.
In the 6th session ran in Brunei, 45 candidates from Brunei, Egypt, Myanmar and Saudi Arabia applied and they were assessed from the 5-7 December 2016.
45 candidates applied and were assessed from 5-7 December 2016.
PACES takes place at Institute of Health Sciences twice annually and the next round will be held from 22-24 May 2017.