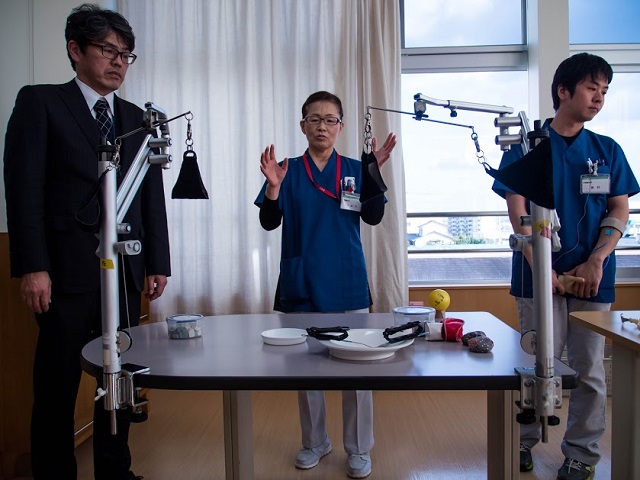 A demonstration of tools used to assist rehabilitation at Kagawa Hospital.
Dr Ihsan Nazurah Zulkipli and Dr Shirley Lee participated in the Sakura Science Exchange Programme in Kagawa University, Japan, and they shared their experience in PAPRSB IHS CPD Seminar Series on Wednesday, 15 February 2017.
The Sakura Science Exchange Programme is administered by the Japan Science and Technology Agency (JST) and is a platform for Japan-Asia youths to exchange ideas and develop new collaborative projects in the areas of science and technology.
In December 2016, the youth participants came to Kagawa from Brunei, Myanmar, Thailand and Vietnam, and the agenda was to share knowledge in the following topics:
lifestyle-related disease
rare sugar
Lifestyle diseases are the likes of cancer, obesity, cardiovascular diseases, type II diabetes and hypertension which constitutes a global burden. In Japan, the combination of high salt intake (twice of recommended level), increasing fat intake and less walking steps taken per day give rise to high risk for lifestyle diseases. Particularly in Kagawa, where udon is the staple food and a source of carbohydrates, with its lowest daily vegetable intake and accompanying lowest level of physical activity, diabetes is an issue. Kagawa has the highest level of diabetes in Japan.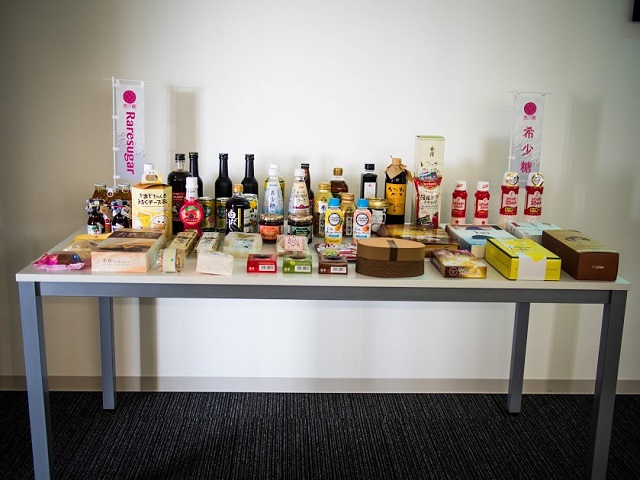 One strategy against type II diabetes and obesity is the development of health foods using rare sugar. A rare sugar is a rarely occurring monosaccharide (the simplest form of sugar). In the natural world, there are only 7 of these kinds of sugar that occur in large amounts, including glucose (grape sugar), fructose (fruit sugar), and so on. The remaining types are all rare sugar, and there are over 50 varieties of these simple sugars. An example of how rare sugars can help is the fact that D-psicose has no calorie, but has 70% sweetness of sucrose. Therefore, consumers can use this rare sugar to monitor sugar intake without compromising taste.
Dr Ihsan and Dr Shirley also visited Matsutani Chemical Industry's factory to gain insight into the production of rare sugar, and a physical rehabilitation unit at Kagawa Hospital.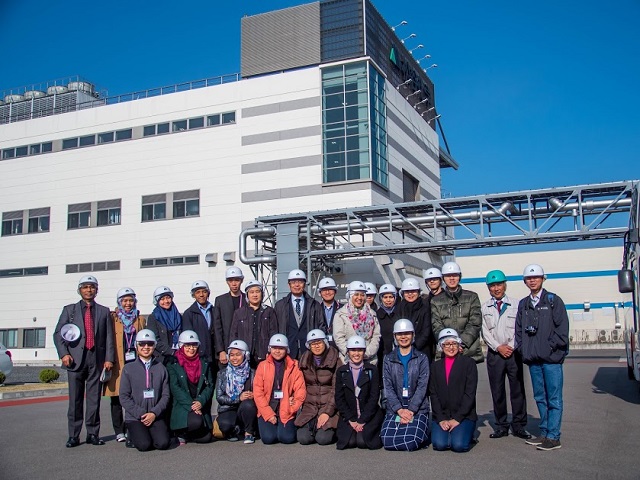 Dr Ihsan (standing row, 8th from right) and Dr Shirley (standing row, 5th from right) at a Matsutani Chemical Industry factory.
Sakura Science Exchange Programme Welcoming and Sight-Seeing Experience:
PAPRSB IHS CPD Seminar Series is an opportunity platform for IHS staff and students to present their research findings, faculty activities and sharing sessions to fellow UBD colleagues and students. The series takes place on most Wednesday afternoons. Seminars are advertised via UBD's University Liaison Office. For an opportunity to present as part of staff or student professional activity, please get in touch with IHS CPD Coordinator (meiann.lim@ubd.edu.bn).
All Photo Credits: Dr Ihsan Nazurah Zulkipli